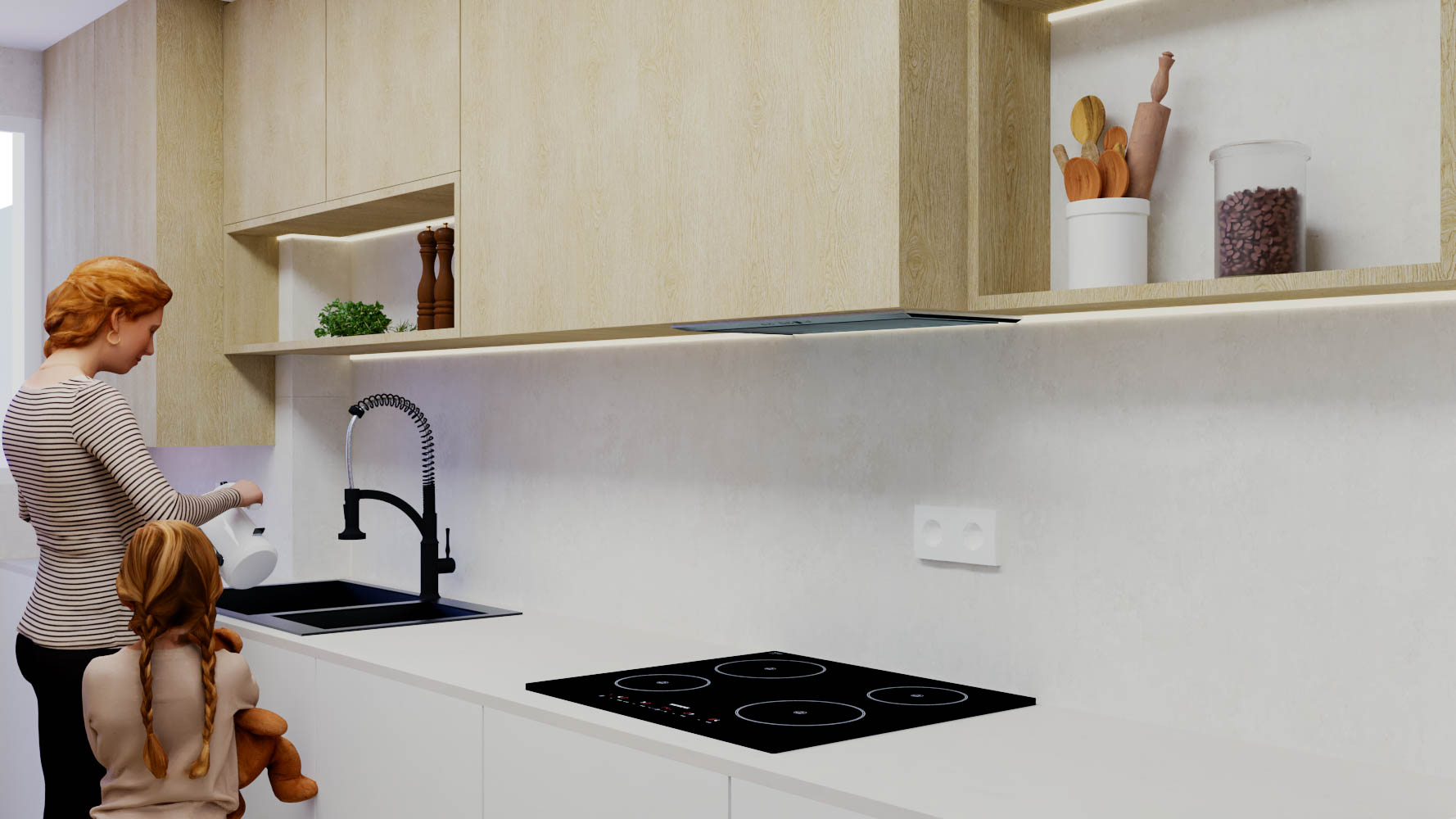 Renovating Your Kitchen: 10 Important Considerations
The kitchen is the heart of the home, a place where delicious meals are prepared, special moments are shared, and a cozy atmosphere is created for family and friends. Therefore, renovating your kitchen is a significant decision that requires careful planning. Here are 10 important considerations to keep in mind before embarking on the exciting journey of transforming your kitchen.
1. Define Your Goals and Budget
Before starting any renovation project, it's essential to have clarity about what you want to achieve. Define your goals, whether it's increasing storage space, improving functionality, or giving it a more modern look. Additionally, establish a realistic budget that will guide your decisions throughout the process.
2. Style and Design
Choose a kitchen style that reflects your personality and integrates with your home's aesthetics. Research different designs, materials, and colors to find the combination you like the most. Don't forget to consider ergonomics and layout to ensure that the kitchen is functional and comfortable.
3. Space Planning
Evaluate the current layout of your kitchen and determine if it's necessary to reorganize it to optimize space. Think about the arrangement of appliances, workflow, and the location of preparation and storage areas.
4. Quality of Materials
Select high-quality materials that are durable and easy to maintain. This includes countertops, cabinets, flooring, and appliances. Investing in quality materials can save you money in the long run by reducing the need for frequent repairs and replacements.
5. Energy Efficiency
Consider energy efficiency when choosing your appliances and lighting systems. Appliances certified with the ENERGY STAR label can help you reduce your energy bills and minimize your environmental impact.
6. Smart Storage
Storage space is crucial in a kitchen. Make the most of cabinets, drawers, and shelves, using solutions like internal organizers and vertical storage systems to keep everything organized.
7. Proper Lighting
Proper lighting can completely transform the look and functionality of a kitchen. Combine general lighting with task and accent lights to create a warm and functional atmosphere.
8. Hire Professionals
Unless you're an expert in renovations, consider hiring professionals such as interior designers and contractors. In Costa del Sol Interiors we can help you avoid costly mistakes and ensure that your project is carried out efficiently.
9. Project Timeline
Take into account the time required to complete your kitchen renovation. Ensure that the timeline is realistic and be prepared for possible delays. Patience is key in any renovation project.
10. Open Communication
Maintain open and constant communication with the professionals working on your kitchen. Make sure you understand all aspects of the project and communicate your wishes and concerns effectively to avoid misunderstandings.
In summary, renovating your kitchen can be an exciting and rewarding experience if planned properly. These 10 considerations will help you make informed decisions and create the kitchen of your dreams—a space you'll love and that perfectly suits your needs and lifestyle. Enjoy the process and your new kitchen!